By Tyler Durden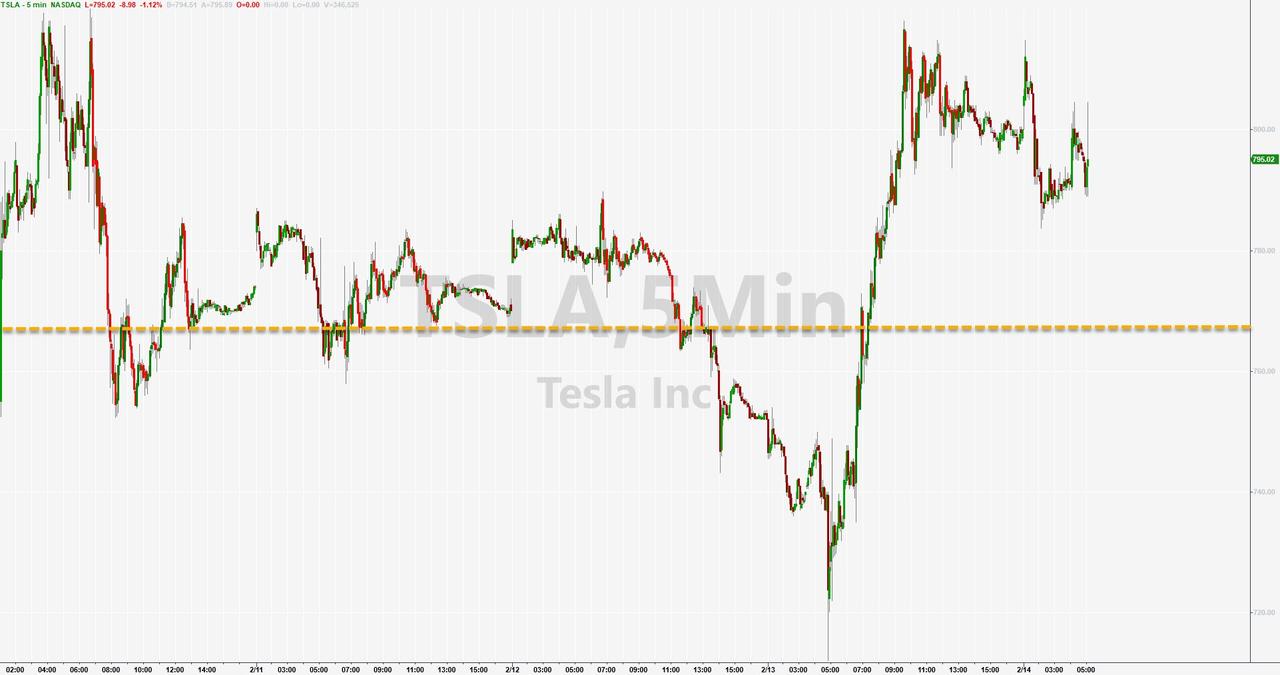 Tesla Prices Offering At $767 Despite Warning About Coronavirus, SEC Subpoena, & Chinese Model X Recalls
Tesla stock is volatile in early trading on Friday morning after the company announced that it priced its recent $2 billion stock offering at an astronomical $767 per share.
For the company, it is an impressive valuation to raise several billion in cash at, especially given that Tesla's stock was trading more than 50% lower about 8 months ago. To the outside onlooker, it is a stunning display of either exceptionally dumb or exceptionally smart money that continues to show unrelenting interest in Tesla's "master plan". We'll know which soon enough.
And for the bankers, of course, it's millions of dollars in investment banking fees. With "so much winning" taking place every time Tesla does a capital raise, is it any wonder that the street is now so immune to risk that investors are simply willing to ignore a brand new SEC subpoena that was issued to the company in December of 2019?
Again, the company's decision to raise capital comes just two weeks after CEO Elon Musk said on his company's earnings …read more
Source:: Zero Hedge