By Mac Slavo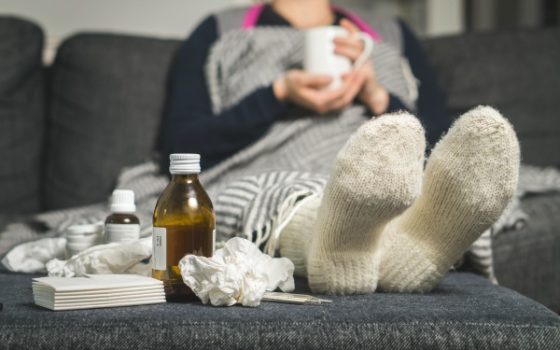 With cold and flu season right around the corner, it is essential to ensure your immune system is operating at the highest level possible. Whether you decided to get the flu shot or not, boosting your immune system naturally will help protect you from getting sick or at the very least, lessen the length of time you are sick.
EAT A HEALTHY WELL-BALANCED DIET
The best way to stay healthy during cold and flu season is to eat a healthy diet. Diets rich in vegetables containing essential vitamins and minerals will help your body perform at optimum levels, and that includes your immune system. You should avoid excess sugar, alcohol, or nicotine.
GET ENOUGH SLEEP
This suggestion tends to be one of the most difficult for stressed out and overworked Americans. We have so many things to do and our fast-paced lifestyle leads to a racing mind at night. But if you want to avoid being sick, you'll want to get enough sleep. Your body repairs itself at night as you sleep and if you are sick, the extra rest is only going to shorten the length of your cold. If you have …read more
Source:: SHTFPlan.com