By Tyler Durden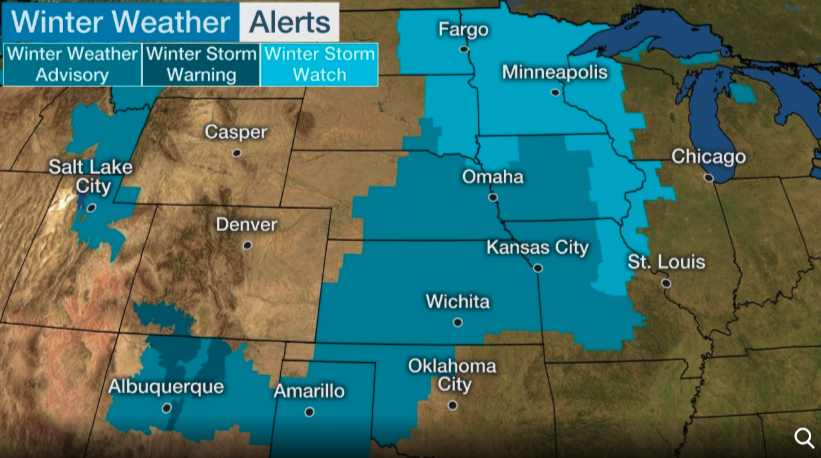 Powerful Winter Storm To Impact Millions Across Midwest And Northeast Through Weekend
A powerful winter storm will track through the Plains, Midwest, and Northeast late in the week and through the weekend, dumping, in some areas, heavy snow and a mix of wintery precipitation, reported The Weather Channel.
The storm will spread snow and rain across the West through Thursday. By Friday, snow, ice, and rain will be seen in the Midwest and Great Lakes.
Winter storm watches have already been issued for much of the Midwest and Mississippi Valley from eastern Dakotas and Minnesota to Missouri.
Heavy snow and ice storms could develop late Thursday in parts of the Plains. Areas that could see the worst impact are from the panhandle of Texas and Oklahoma into parts of Kansas, western Missouri, western Iowa, Nebraska, southwestern Minnesota and eastern South Dakota.
Friday could be a wintery mess for the Midwest and Great Lakes areas. Weather-related accidents could flare up across the Interstate 70 from Kansas to Ohio.
Snow is expected from eastern Dakotas to the upper Mississippi Valley and Great Lakes on Friday. Southern parts of the Great Lakes could …read more
Source:: Zero Hedge