By Tyler Durden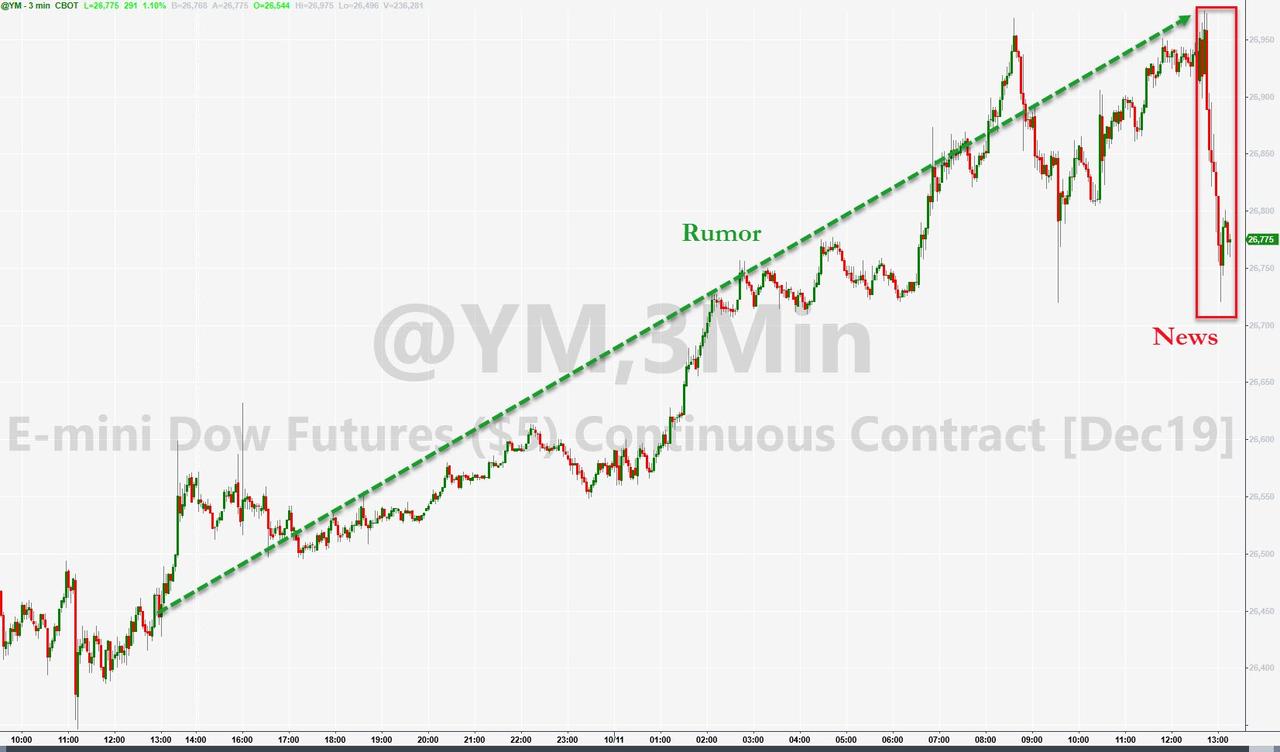 On Today's Deluge Of Meaningless "Good News"
Authored by John Rubino via DollarCollapse.com,
Today's relief rally was brought to you by chastened US and Chinese trade negotiators working on a 'partial' trade deal (that was clearly nothing more than a face-saving exercise) – no agreement, nothing in writing, but still called "substantial."
Oct 15 tariff hike delayed
Dec tariff hike still on the table
Evaluate FX manipulator label, review blacklist
Huawei separate process for later talks
Enforcement being worked out
Deal yet to be put into writing
Yet stocks soared as investors focus on the above while ignoring the potentially much bigger deal of last night's missile attack on an Iranian oil tanker.
But wait, there's more.
The Fed just promised to start buying Treasury bills at the rate of $60 billion a month and will keep it up through mid-2020. Just don't call it QE – though in every mathematical way it is exactly QE.
And Brexit, that thing you stopped paying attention to last year, is suddenly looking like a non-catastrophe. From today's Wall Street Journal:
"Yesterday the Irish Taoiseach and the U.K. Prime Minister both saw – for the first time – …read more
Source:: Zero Hedge