By Tyler Durden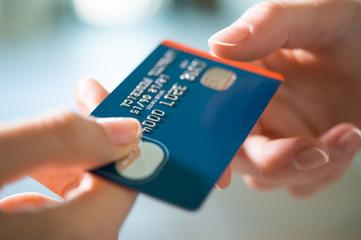 J.P.Morgan Warns About The "State" Of The American Consumer
Authored by Mac Slavo via SHTFplan.com,
J.P. Morgan has taken to issuing warnings over the mental state and overall health of the American consumer's habits. As a nation, we are deeply indebted to consumerism and that's what is currently keeping the fragile economy afloat.
With the manufacturing industry already officially in a recession, the Institute of Supply Management purchasing manager index was registering a reading of 47.8 (anything over 50 indicated growth) for September, the worst reading since 2009 the news seems bleak even for the consumerism that's fueling this debt-based economy. The U.S. and the Chinese trade war is also degrading business confidence, causing management teams to pull back on spending. That leaves consumers to carry the economic water – and many are tapped out; no longer able to take on any more debt in order to keep things afloat.
J.P. Morgan consumer-finance analyst Richard Shane sees this as bad news for the stocks he covers, according to Barron's. On Tuesday morning, Shane cut his target prices on every single stock he covers—including names like American Express and …read more
Source:: Zero Hedge