By Tyler Durden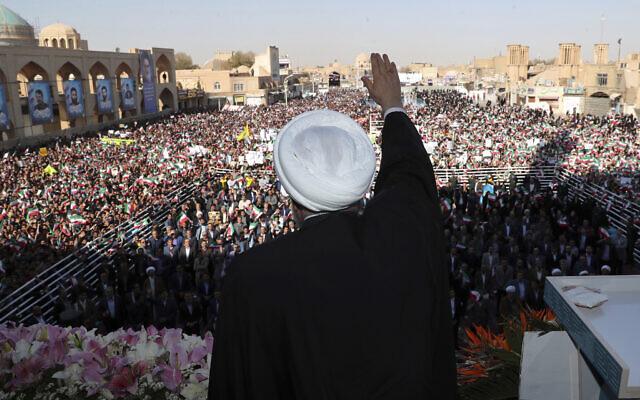 Iran Finds New Oil Field With Over 50 Billion Barrels: Rouhani
Iranian President Hassan Rouhani has made an unusual announcement distinct from his normal emphasis on mere 'defiance' of US sanctions; instead, he is now boasting of the discovery of a new oil field with over 50 billion barrels of crude in the country's south.
"I am telling the White House that in the days when you sanctioned the sale of Iranian oil and pressured our nation, the country's dear workers and engineers were able to discover 53 billion barrels of oil in a big field," Rouhani said in a speech Sunday.
He described that the new discovery made in Iran's southern Khuzestan province, the country's domestic energy and oil production heartland, would hugely bolster Iran's proven reserves of roughly 150 billion.
The Associated Press reports this as "a find that could boost the country's proven reserves by a third as it struggles to sell energy abroad over U.S. sanctions."
And further, Rouhani appearing as if to quash any doubt, described specifics according to an AP summary of his words:
The new oil field could become Iran's second-largest field after one …read more
Source:: Zero Hedge