By Tyler Durden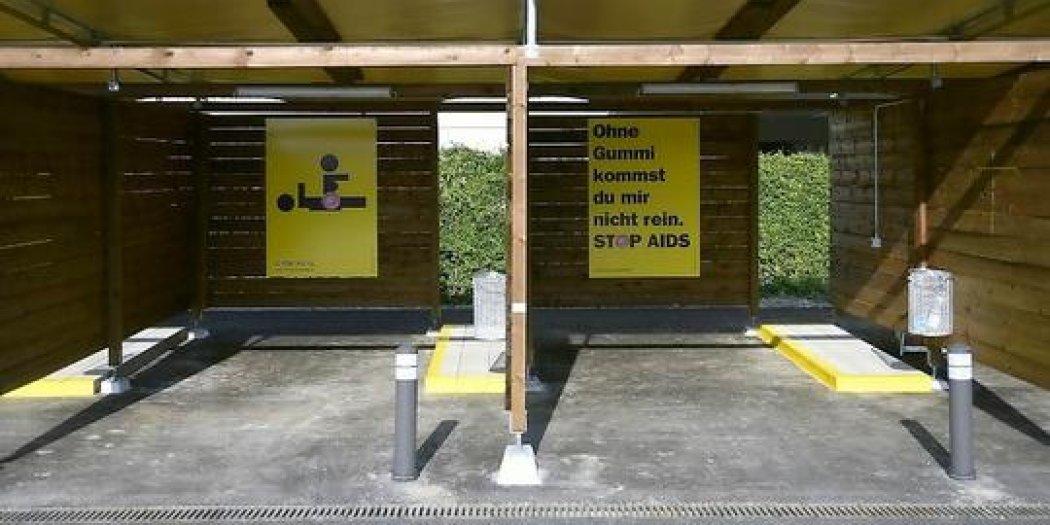 Verrichtungsboxen in Zürich-Altstetten, August 2013
But similar to the situation the The Netherlands recently, there's been a slow public backlash given the simultaneous sex worker health crisis, influx of drugs, pimps, human trafficking, and rampant unreported abuse of women.
It's being proposed as prostitution with the safety and convenience of an Uber. A historic airport in Berlin is the proposed site of "Verichtungsboxen" — or publicly available prostitution booths where sex workers can meet clients at what's considered a relatively safe and regulated venue.
The mayor of Berlin's central Mitte district is leading the initiative to turn the city's former Tempelhof airport, which was famous for being a Nazi airfield in WWII and afterwards site of the Berlin airlift during the Cold War, into a "drive-in" prostitution site.
According to CNN, the plans will include "drive-in booths, where customers can meet sex workers in their own vehicles."
Since going out of service in 2008, Tempelhof has since been turned into a sprawling public park and recreation area, but previously claimed the title of the world's oldest operating commercial airport.
The Green party mayor leading the initiative, Stephan von Dassel, says he wants to not only clean up Berlin's streets, but provide a safer environment for sex workers, ultimately in a bid to improve the lives of "residents and sex workers" alike.
Via The Daily Mail
"Residents and businesses have been calling for a ban on street prostitution for …read more
Source:: Zero Hedge