By Tyler Durden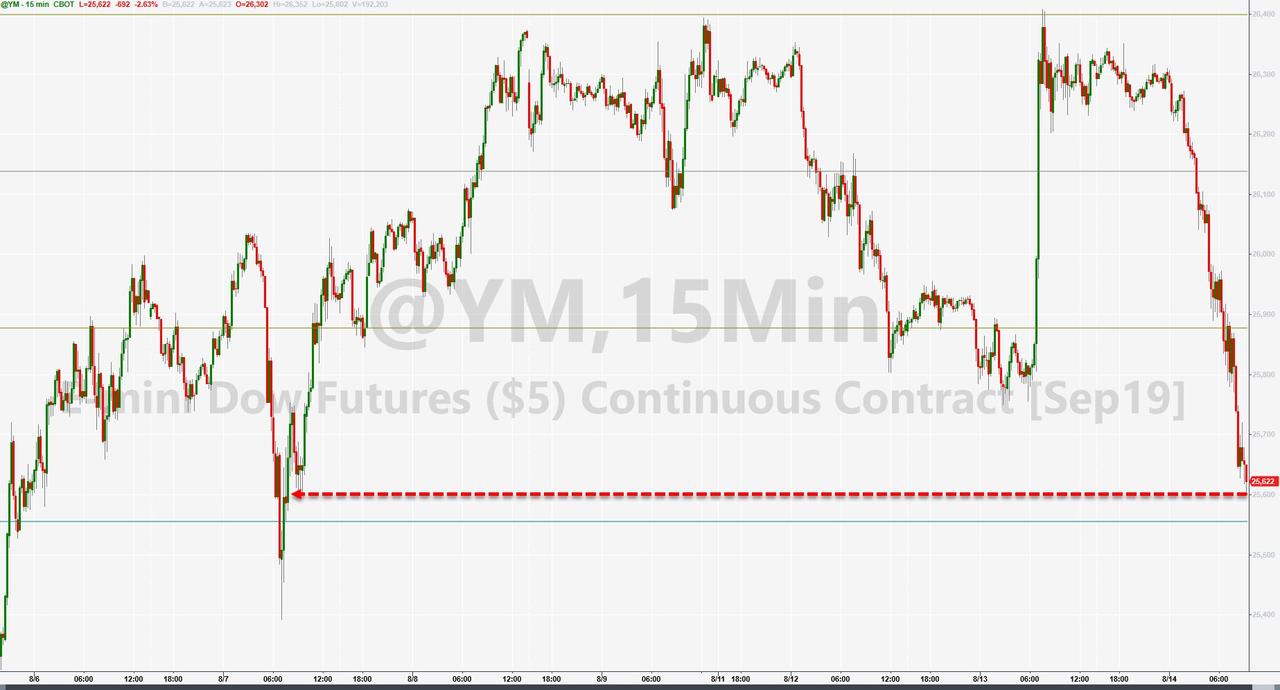 Dow futures are extending overnight losses, now down 700 points as the cash Dow nears its 200DMA and yuan tumbles…
Yesterday's buying-panic gains are a distant memory…
Dow cash is falling very close to its 200DMA once again… will it hold this time.
And Yuan is starting to catch down to stocks…
Source: Bloomberg
And we know who to blame (according to President Trump)
"The Fed has got to do something! The Fed is the Central Bank of the United States, not the Central Bank of the World." Mark Grant @Varneyco Correct! The Federal Reserve acted far too quickly, and now is very, very late. Too bad, so much to gain on the upside!
— Donald J. Trump (@realDonaldTrump) August 14, 2019
…read more
Source:: Zero Hedge