By Tyler Durden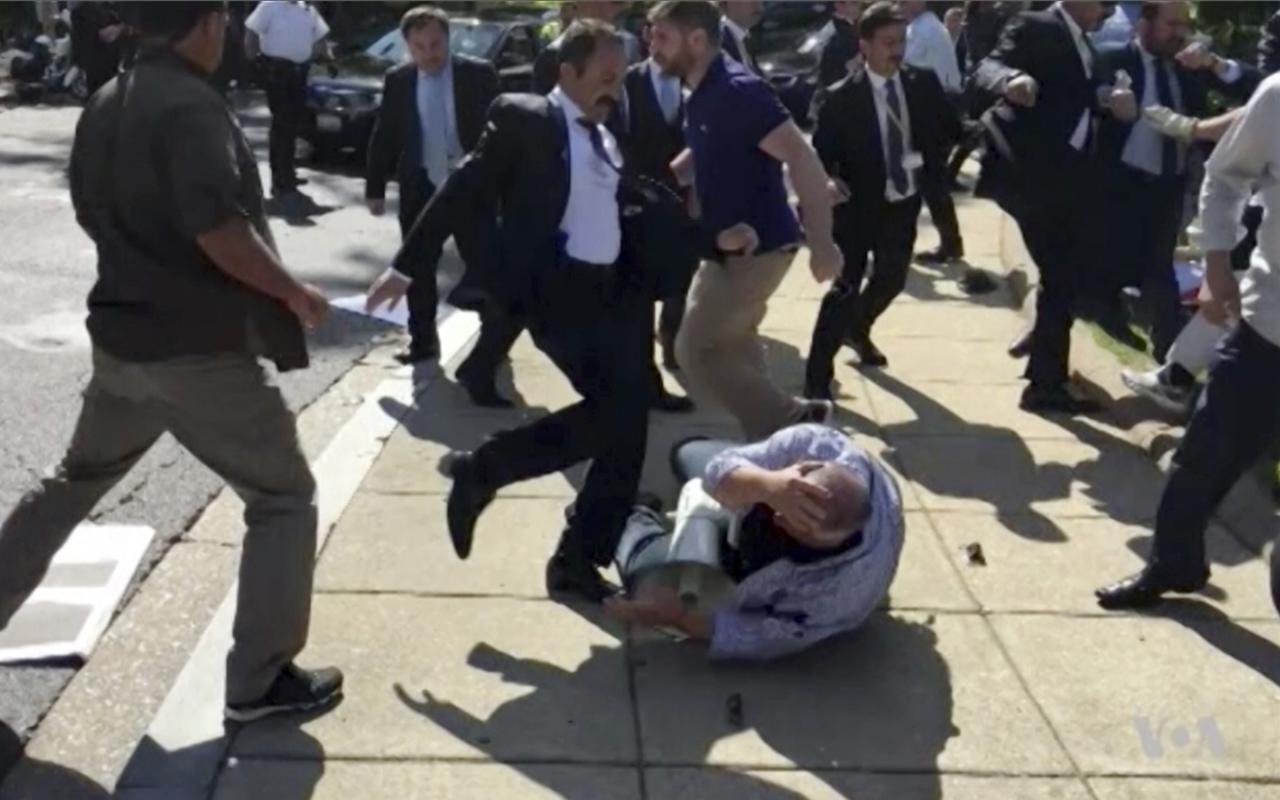 D.C. Braces For Erdogan Visit Next Week: Here's What Happened Last Time
Earlier this week both Ankara and Washington confirmed that President Erdogan's upcoming Nov. 13th visit to the White House on Trump's invitation will happen as planned, despite US-Turkey relations being at their lowest point ever. This due to a host of issues including the S-400 and F-35 controversy, as well as the 'Operation Peace Spring' incursion into northern Syria which has seen Turkish forces fire dangerously close to US troop positions.
D.C. is now bracing for Erdogan and his security entourage's visit. This will no doubt include the heightened alert of Capitol Police and the Secret Service, given what happened during the Turkish president's prior two-day visit in 2017, when this shocking scene played out:
Erdoğan'ın Korumaları Kavgaya Karıştı @VOATurkish https://t.co/hXkxzy7b9g pic.twitter.com/03RC5XVFME
— Mutlu Civiroglu (@mutludc) May 17, 2017
A massive brawl, caught on video, had been instigated by Erdogan's security detail at the Sheridan Circle in front of the Turkish ambassador's residence.
The bodyguards literally attacked a group of pro-Kurdish protesters, which included Americans, on US soil. But now with tensions between …read more
Source:: Zero Hedge