By Tyler Durden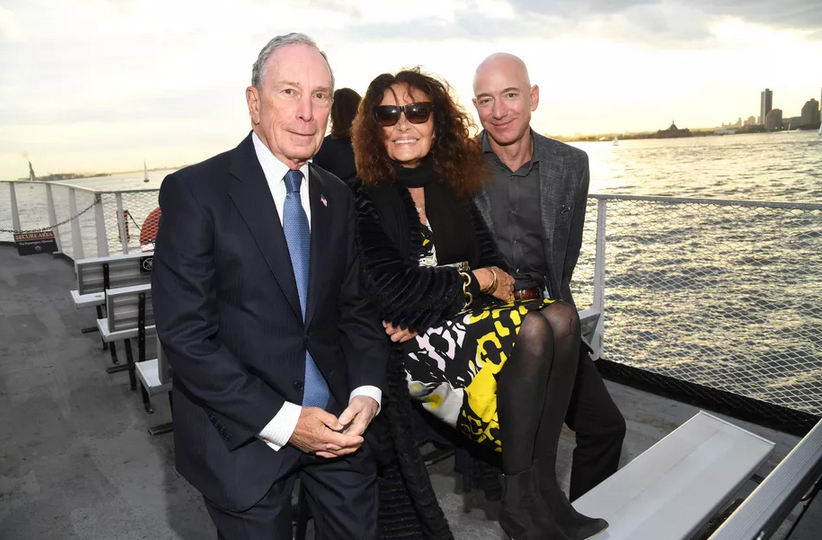 Bezos Begged Bloomberg To Run In 2020
After Amazon decided not to open a New York City headquarters in February, CEO Jeff Bezos made a phone call to the city's former mayor.
Bezos wanted to know if Bloomberg would consider running for president in 2020 – which the New York billionaire said 'no' to at the time.
Bloomberg, meanwhile, asked Bezos if he would reconsider putting their HQ2 in New York, to which Bezos similarly said 'no,' according to Recode.
Now, months later, Bloomberg is in fact on the cusp of entering the race for the Democratic nomination as he's watched the party's leading moderate, former Vice President Joe Biden, struggle. On Friday, Bloomberg filed paperwork to qualify for the presidential primary in Alabama, which has the earliest deadline of any state. He has still not announced his candidacy.
It's unclear what prompted Bezos' call earlier this year, or what he thinks of Bloomberg's recent inching toward the race. It's also not known whether the discussion took place before or after Bloomberg's March 5 announcement that he wouldn't run for president.
Bezos, who's been described as a libertarian, has largely …read more
Source:: Zero Hedge