By Jose Nino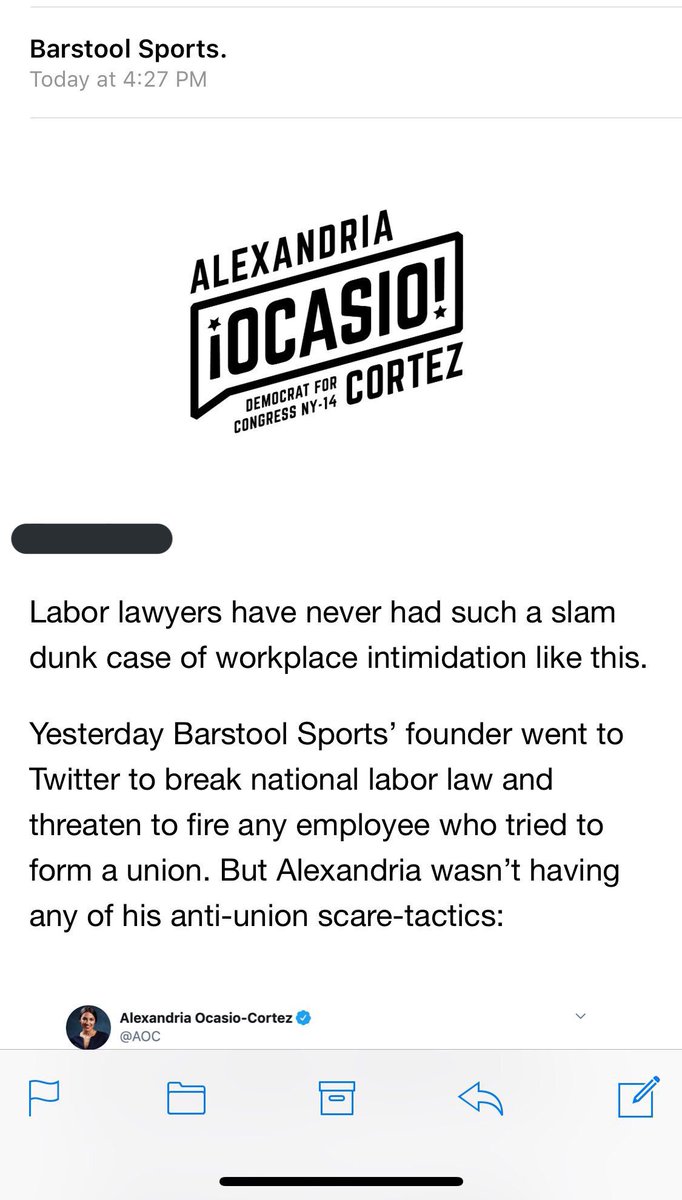 The following article, Barstool's Dave Portnoy Exposes AOC's Fundraising Scheme, was first published on Big League Politics.
BLP previously reported on Barstool Sports President Dave Portnoy's recent spat with numerous leftist activists on Twitter.
Portnoy gained controversy for criticizing his competitor The Ringer's decision to unionize their staff. This drew a wave of Twitter outrage where left-wing journalists tried to sow discontent within Barstool Sports' ranks and pressure Barstool workers into unionizing.
This Twitter squabble then pulled freshman congresswoman Alexandria Ocasio-Cortez into the fray. In a tweet she stated that Barstool Sports could be sued for its supposedly anti-union actions.
If you're a boss tweeting firing threats to employees trying to unionize, you are likely breaking the law &can be sued,in your words, "on the spot."
ALL workers in the US have the protected freedom to organize for better conditions.
See @NLRB &union orgs like @AFLCIO for tips. https://t.co/bU7WlHrp1d
— Alexandria Ocasio-Cortez (@AOC) August 13, 2019
However, no concrete action had surfaced that day, although Portnoy did challenge AOC to a debate on union policies.
Live look @aoc when I challenged her to an intellectual debate. pic.twitter.com/seUTkyKz99
— Dave Portnoy (@stoolpresidente) August 14, …read more
Source:: BigLeaguePolitics.com