By Tyler Durden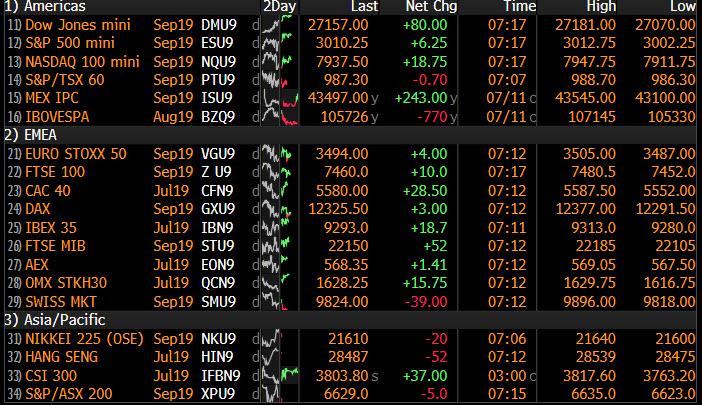 This is one of those morning where bad news is good news for stocks while good news is bad news for bonds… or in other words, any news is good for stocks.
Despite fresh all time highs in US equities, where the S&P is set to open above 3,000 after closing at 2,999.9 on Thursday, world shares came within a whisker of posting their first weekly loss since May on Friday and the dollar was down for a third day, even as a stronger-than-expected U.S. inflation print failed to shake bets on Federal Reserve interest rate cuts.
With U.S. equity futures rising further after the S&P 500 Index closed Thursday at a record high on hopes the global economy will slow even more, forcing the Fed to cut by 50bps and more thereafter, European stocks ticked higher in early trade following the latest dismal trade data out of Asia, with gains in auto and chemical shares pushing the benchmark Stoxx 600 toward its first increase this week.
Earlier in the session, the MSCI index of Asia-Pacific shares outside Japan was down 0.1%, with the regional benchmark set for its first weekly decline since May, as investors continued to monitor trade tensions between the …read more
Source:: Zero Hedge