By Tyler Durden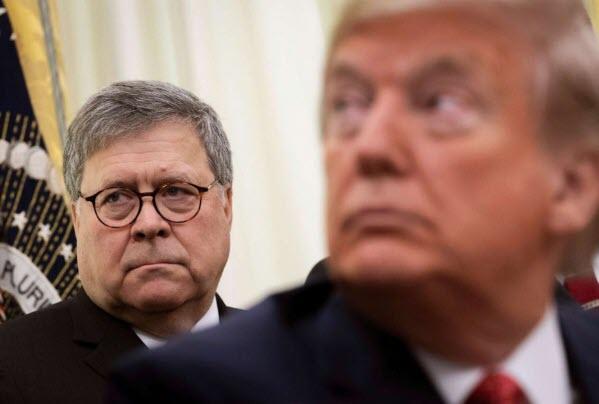 AG Barr Blasts Trump 'Roger Stone' Tweets For Making It "Impossible To Do My Job"
In an unusual break with the president, US Attorney General Bill Barr told ABC News that Trump "has never asked me to do anything in a criminal case" but should stop tweeting about the Justice Department because his tweets "make it impossible for me to do my job."
Barr's comments come after the president demoaned the lengthy sentence demanded by prosecutors in the Roger Stone case, only to see the sentencing demands cut and the entire prosecution resign – offering a not-so-good optical for Barr.
"I think it's time to stop the tweeting about Department of Justice criminal cases," Barr told ABC News Chief Justice Correspondent Pierre Thomas.
Thomas then asked Barr if we was worried about the potential blowback from criticizing the president. Barr replied curtly:
"I'm not going to be bullied or influenced by anybody … whether it's Congress, a newspaper editorial board, or the president," Barr said.
"I'm gonna do what I think is right. And you know … I cannot do my job here at the department with a constant background commentary …read more
Source:: Zero Hedge