By Tyler Durden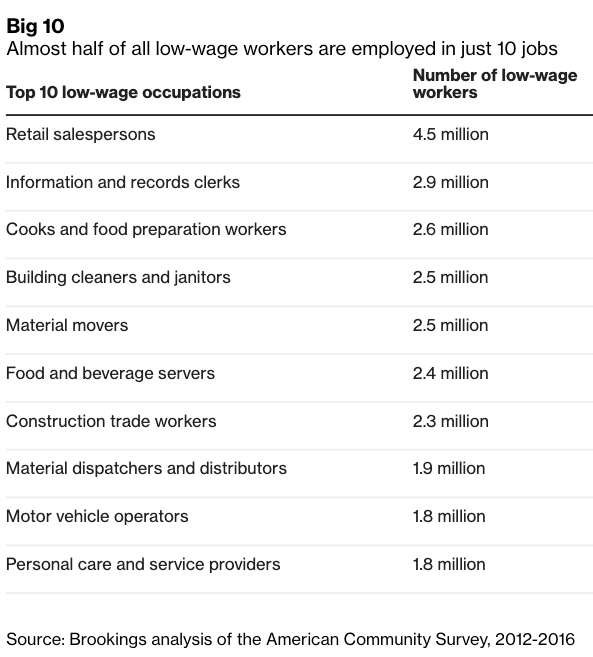 53 Million Americans Drowning In Cycle Of Low-Wage Work
It's the "Greatest Economy Ever," right? Well, it depends on who you ask.
For instance, a new report sheds light on 53 million Americans, or about 44% of all US workers, aged 18 to 64, are considered low-wage and low-skilled.
Many of these folks are stuck in the gig economy, making approximately $10.22 per hour, and they bring home less than $20,000 per year, according to a Brookings Institution report.
An overwhelmingly large percentage of these folks have insurmountable debts if that are student loans, auto loans, and or credit card debt. Their wages don't cover their debt servicing payments as their lives will be left in financial ruin after the next recession.
While the top 10% of Americans are partying like it's 1999, most of whom own assets, like stocks, bonds, and real estate, are greatly prospering off the Federal Reserve's serial asset bubble-blowing scheme and President Trump's stock market pumping on Twitter.
Today's artificial economy isn't working for everyone as the wealth inequality gap swells to crisis levels.
The US is at the 11th hour, one hour till …read more
Source:: Zero Hedge